Image processing application system
TECNOS is an expert of the image processing technology and the inspection techniques.
We integrate not only the software technology but also skills of the optical technology, developing high-speed data processing boards, the handling technology.
We propose an effective solution for your needs: quality tests for your products, labor-saving in production site, improvement of productivity, customization for your production process, etc.
please feel free to ask anything.
Lighting inspection software
This packaged software is for lighting inspections of OLED/LCD displays which detects point defects and uneven brightness (MURA).
The features
You can choose for your use "point defect inspection" or "MURA inspection".
You can easily build up inspection environments with sensor devices (2D luminance colorimeter/camera for point defect inspection), a signal generator and this packaged software.
You can build up highly flexible inspection environments by writing scripts which are text sequences including measuring orders and measuring conditions.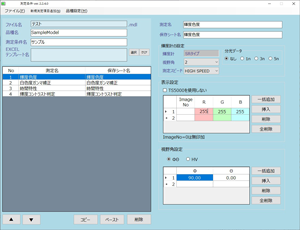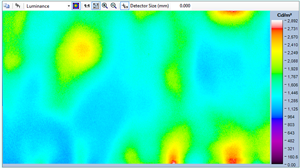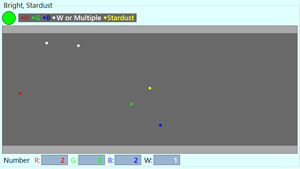 System requirements (recommend)

Sheet pinhole inspection system
The system evaluates pinholes on a long-length sheet, in high speed and high precision.
| | |
| --- | --- |
| Characteristics | The large image data (about 37 million pixels per second) which multiplies 7,400 pixels by 5,000 lines, is processed at high speed by parallelizing photographing and image signal processing. |
| Inspection items | Detection of pinholes, diameter of a pinhole, area of a pinhole, position coordinate of a pinhole, periodic pitch of pinholes |